As we enter the start of a new year and begin planning for the months ahead, give you and your family something to look forward to by booking your place on an exciting family adventure!
Taking your family away on a volunteering holiday can have many benefits which are often overlooked – here is a summary of just a few:
A fantastic educational experience: Children will have the chance to meet and make friends with others whose lives might be very different to theirs. Their eyes will be opened to different ways of life, culture and values. They will begin to realise how fortunate they are, and become more accepting of cultural differences, putting them in good stead for the future.
Free their imaginations: Getting back to basics and away from modern conveniences and technology encourages children to spend time outside, appreciate the environment, and use their imaginations to entertain themselves. In fact, there's something to be said for the benefits of escaping the bustle of modern day life and 'getting back to nature' for all of us!
Learn about conservation: By seeing and working with animals in their natural habitat, children will get a better understanding of the threats facing wildlife, and of the importance of conservation and protecting the world around them. This is a great experience for parents too!
Make a difference: Taking part in a specifically designed family project will ensure that even the youngest children will be able to get stuck in and make a worthwhile contribution to the project, giving them a sense of responsibility and a boost to their confidence.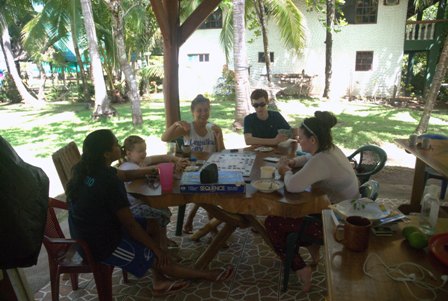 But don't just take our word for it. Here's what some past family volunteers have had to say:
'Despite missing a lot of luxuries from home, the kids were troopers with minimum whining and complaining…It was an incredible trip with so many wonderful family memories and we're so happy we did it!' Stephanie, Costa Rica Turtles
'The kids opened their minds to different cultures and ways of living, made many new friends, embraced the Spanish language, challenged their taste buds and were prepared to try so many different living environments.' The Wrench family, Costa Rica Turtles
Grab the chance to immerse yourself and your family in another culture, and create unforgettable memories as you embark on an adventure together, trying out new and exotic cuisines and learning the basics of a foreign language.
Book now on one of our family volunteering programmes. Choose from turtle conservation projects in Costa Rica and Thailand, elephant conservation projects in Thailand, Sri Lanka and Namibia, monkey conservation in South Africa, and bear conservation in Romania.