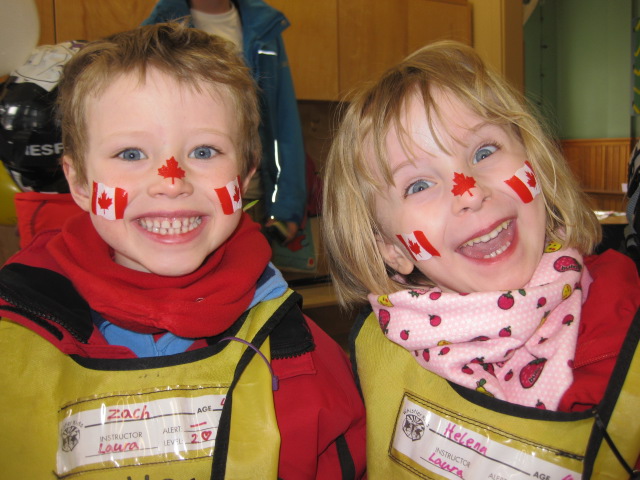 I've been to Whistler a couple of times now, and I've been lucky enough to take part in Whistler Kids during every trip. A lot of my friends always ask why I choose to do ski school instead of skiing with family, I think perhaps they see it rather like normal school, but in my opinion it's obvious. Whistler kids allows you to explore the mountain easily (skipping all the queues!), meet new friends and generally have an amazing time.
For me, the thing that makes the whole experience so great has got to be the instructors, I mean don't get me wrong, the skiing's great whoever you're with, 3 metres of snow and 8,000 acres to explore who could ask for more? But the instructors really bring everything together. Somehow everyone I've ever been taught by has been amazing, but I did have a favourite. He made everything so much fun and I was constantly in fits of laughter, he would turn the simplest things like eating lunch into a game of "who can fit the most grapes in their mouth" or "who can eat a spoonful of cinnamon without spitting it all over the table" (and the face of the unlucky person opposite you!) As well as this, whilst other ski school groups may be eating the traditional cookies as an afternoon snack back at base, our group always seemed to be doing something a little more… different. Usually this involved jumping into the snow and making snow cones out of left over powerade (or what ever drink we could find,) having snowball fights and occasionally burying our instructor at the side of a run. I remember that always being the highlight of my day!
So, what makes a great instructor? Well, I think the qualities that make an awesome instructor awesome, is someone who is kind, caring, and can instantly make everyone in the group feel comfortable regardless of their level of skiing. However fun the instructor might be, unless everyone is happy, the day will be hard to enjoy. MOST importantly they must be charismatic, stand out from the hundreds of instructors in their green "ski school" jackets and be a bit different, in a fun and exciting way of course!
Oyster are now recruiting instructors for the winter 2014/15 season. Apply now to secure your place. Checkout our paid work in Whistler web page for more deatails.