Every year, Christmases are spent around the tree in the family living room. Someone cooks up a festive feast and everyone toasts to their favourite time of year. These are the special moments that many of us cherish, and the stability of tradition is what grounds us as people. But celebrations don't have to be the same every single December. Sometimes, it's just as wonderful to escape tradition and do something different.
This is the time of year for giving, and it doesn't just have to be family and friends or people you know. We can also give back to the environment or to local communities who need it the most. That's why volunteering is such a fantastic idea at Christmas.
Whether you want to help out abroad, gain new skills, make new friends, or just enjoy a totally different travel experience this winter, there's every reason to dig out your passport. So here are 23 alternative Christmas holiday ideas that will change the way you think about this festive period forever.
Volunteer with monkeys in South Africa
If you want to give back to the animal world, embark on an unforgettable experience in South Africa volunteering at a primate rehabilitation centre. This volunteering programme runs throughout the year, and with December being in the summer season in SA, you'll be promised some great weather. Expect highs of 33°C and lows of 20°C.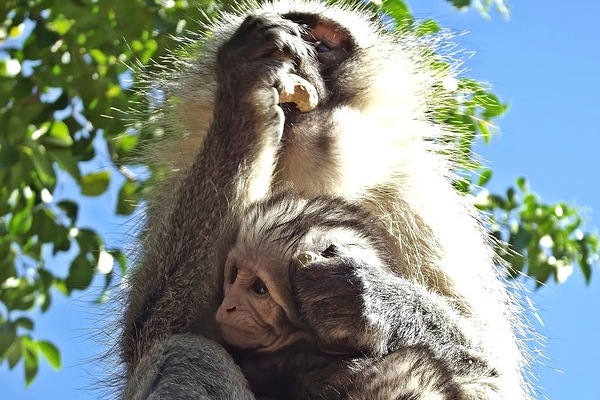 Roam with elephants in Sri Lanka
Another alternative Christmas holiday is working with elephants in Sri Lanka. Instead of pigging out on Christmas Dinner and opening presents, you'll get the once-in-a-lifetime opportunity to join an important initiative to help elephants and communities live alongside each other. The work you do will help to preserve the endangered Asian elephant for generations to come, and you'll also get to sample the delicious local food as meals are provided.
Work at an animal sanctuary in Thailand
Animal lovers may also be interested in our wildlife sanctuary programme in Thailand, a volunteering project that transports you to a dense forestland close to Kaeng Krachan National Park. On Christmas Day, you'll get to wake up to the sound of monkeys chattering and birds singing. This is the ultimate festive trip for those who want to get away and do something like they've never done before. You can also round off your volunteering with a 13-day tour that goes from Bangkok to Chiang Mai across into Laos and then on to Vietnam.
Go backpacking around Laos
If you've got the urge to go backpacking, one of the best destinations is Laos. It's full of beautiful scenery and fun things to do, and you'll find it easy to make friends there. While you're there, you may be interested in an elephant volunteering project, starting your trip in the UNESCO world heritage city of Luang Prabang.
Go river cruising in Cambodia
South-East Asia is without a doubt one of the most interesting places to go for an alternative Christmas, and Cambodia should definitely be added to your bucket list. Glide through the floating villages, stilt houses and colourful water markets on a river cruise from Phnom Penh to Siem Reap on the Tonle Sap River. You may not be sitting around the tree opening presents, but you will witness the most spectacular sunsets.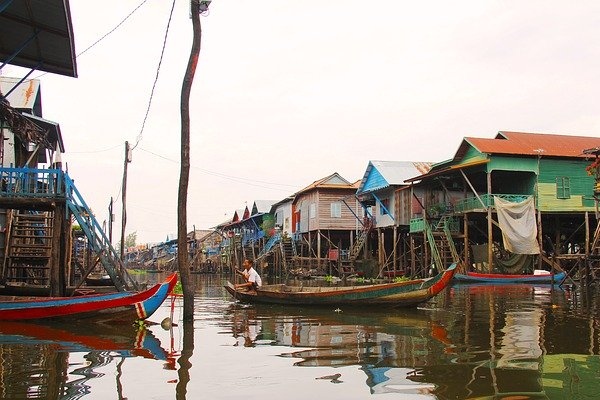 Sign up for a marine conservation project
Give back to the environment and sign up for a marine conservation project with Oyster Worldwide. We organise conservation volunteering holidays to a range of destinations, including South Africa. During December, SA is in its warm summer months, making it the perfect time to go diving in the water. We can even arrange for cage diving with Great White sharks, which is very different to a standard Christmas celebration at home.
Sunbathe on the beaches of Ecuador
For a Christmas holiday that will change your life, opt for an alternative destination such as Ecuador. The festive season is always celebrated in Ecuador as most people are Catholic, and there's so much to see and do. Despite December being in the rainy season, this is actually the best time of year to enjoy the beautiful beaches as it's a lot fresher than the dry season. We also organise a wildlife sanctuary volunteering project in Ecuador that's worth checking out.
Challenge yourself with the Everest base camp trek
Want to ditch the turkey for trekking instead? Do something you've never done before and push yourself to the limit with a mountaineering adventure to Everest base camp. Reaching base camp has an encouraging 90% success rate, which is much better than the summit. Imagine the views on Christmas Day…..they'll be worth all the training you'll have to do before.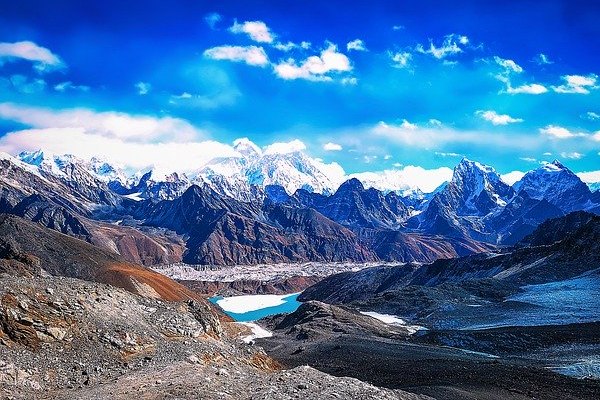 Get involved in family volunteering
Dream of spending Christmas overseas but don't want to leave your family behind? One of the biggest misconceptions about volunteering projects is that it's reserved for young gap year students. But there are many volunteering holidays suitable for families with children too, such as our family volunteering in Thailand. It's suitable for children aged 14+ and they'll get to experience a range of wildlife, not just elephants.
Go trekking on the Patagonian glaciers
For a Christmas to remember, spend a couple of weeks trekking in Patagonia along the awe-inspiring glaciers. This means you'll get to tick off two countries in one go (Argentina and Chile), which is a Christmas gift in itself. The Perito Moreno glacier is where you get to actually trek on the ice itself and you can take a boat ride to get right up to the glacier face.
Stay on a houseboat in Kerala
Explore the waters of Kerala and wake up on board a traditional houseboat on Christmas Day. All river cruises include breakfast, lunch and dinner, and you'll be able to sample authentic Keralan cuisine while gliding through the water, enjoying views of the stilted houses and water villages.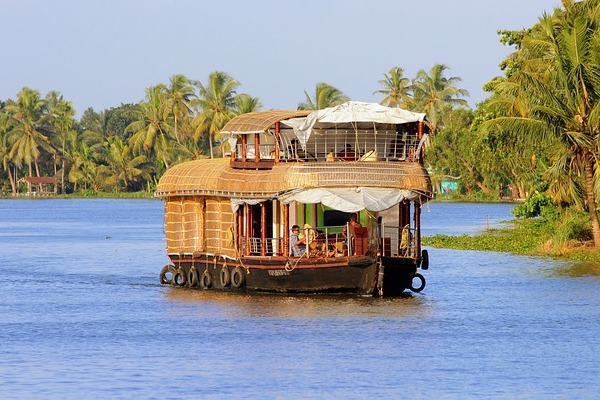 Do your bit for reducing food waste in Portugal
If you want to give back during the holiday period, consider joining a food waste management project and helping communities tackle the issue at the source. Our food waste volunteering program in Portugal places you in the vibrant city of Lisbon and you'll be responsible for collecting expired or unwanted food items from supermarkets and restaurants and redistributing the food to the homeless or low-income families.
Take the kids to Sri Lanka for a Christmas to remember
Sri Lanka is a fantastic alternative to a winter skiing trip if you want hot weather and sunshine. Sri Lankan curries are renowned to be very spicy, but there are plenty of fun street food bites that kids can enjoy. These include egg hoppers (coconut milk pancake with a fried egg in the centre), Sri Lankan samosas, vegetarian kottu (shredded and stir-fried paratha bread), and pittu cakes. We also organise family volunteering at an elephant sanctuary near Colombo, suitable for the whole family including kids from age 10+.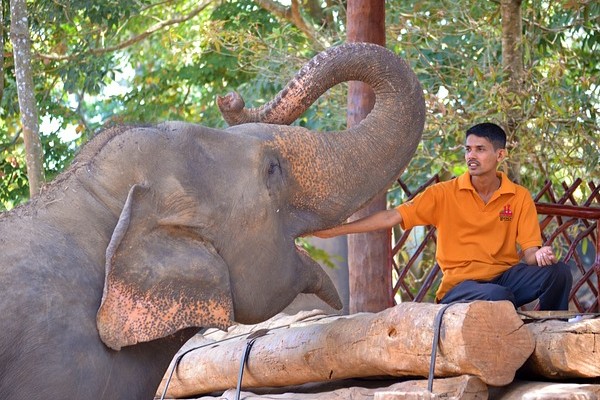 Sail the Okavango Delta
Relaxing on the Okavango Delta is a magical way to spend Christmas – whether you're travelling solo, in a couple or with your family. Cruise on a houseboat and fall asleep to the sounds of the river and wake up to sightings of animals living in the surrounding bushland. So who can you expect to be joining you for a festive celebration on the Okavango? Don't be surprised if your Crimbo day guests are a bunch of hippos, crocodiles or elephants.
Tour Cuba's tobacco fields
Rum, cigars and plenty of salsa. If you're after a party atmosphere, Cuba is the place to go. Nochebuena (Christmas Eve) is an important celebration for locals, and there's also a great festival taking place in the town of Remedios. If you're looking for something to do on Christmas Day, plan your trip to Vinales instead, where you can walk through the mogotes and tobacco fields.
Sleep next to elephants inside a luxury elephant boma
Volunteer your time on the elephant project in South Africa and get treated to one night inside luxury accommodation in an elephant boma, where you'll be snoozing right next to these gentle giants. This is a once-in-a-lifetime experience, but be prepared for the snoring – elephants can snore very loudly. For the rest of the time, you'll be helping out with research and caring for the resident rescue elephants. Other things that will keep you busy over the Christmas period are surfing, safaris, whale watching, wine, food and beaches.
Enjoy a ski season in The Rockies
For those who are travelling on a budget, it can be a great idea to earn money as you travel. Hospitality work in The Rocky Mountains is one of the best ways of experiencing ski season without the associated costs. Once you pay for and book your trip, you will be set up with a guaranteed job. While over there, you'll follow the resort's motto of 'work hard, play hard', which means plenty of time for relaxing, partying and socialising.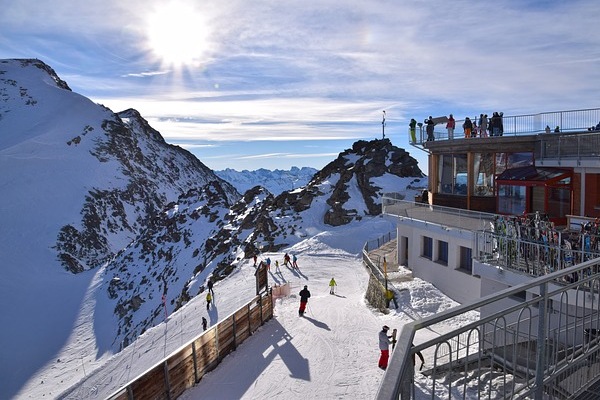 Care for rescue cats and dogs in Barcelona
Four-legged friends should get love too at Christmas time, and in cities like Barcelona where there is a high number of stray dogs and cats, your help is needed. Volunteer your time during the Christmas break and join a local shelter in saving abandoned animals. Due to the option to euthanize being banned in Spain, shelters are always very busy and all the animals are in need of care and attention. Walk dogs, play with cats, prepare pets for their forever homes, and stay in an eco-hostel with other like-minded animal lovers.
Go and see the Big 5 on safari
Watch the Big 5 safari animals in their natural habitat for a Christmas like no other. Our South Africa wildlife conservation project will take you to a beautiful reserve near Port Elizabeth, and you'll get to see lions, elephants, zebra, giraffes, monkeys, rhinos, buffalos, cheetahs, and much more! Take your first game drive, explore the lovely beaches along the coast, go bungee jumping and explore the sights of SA with the people you meet while volunteering.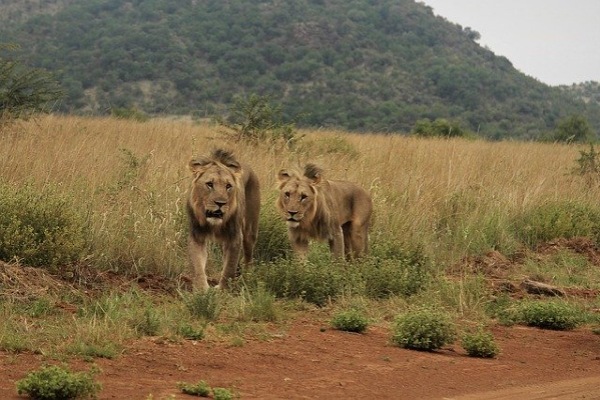 Swim with Great White sharks
Another activity that isn't to be missed while you're in SA is swimming with sharks. Boats depart every day of the year, including in December (the South African summer). During the summer season, sharks stay closer to shore so you won't have to go out far to see them. This is a fantastic way to spend your Christmas and will give you memories you can treasure forever. Shark dives can be arranged with our wildlife conservation project, marine conservation project, and other volunteering programs in South Africa.
Plan a country music Christmas in Nashville
Don't want to stray too far from your usual festive traditions? Here's an idea that will take Christmas to the max, but is still an alternative way for you and your loved ones to celebrate. Whether you're going solo, with your other half or bringing family members along, the Gaylord Opryland Hotel in Nashville is not to be missed. It has been voted "the most Christmassy hotel in the US" and consistently makes the Top 10 lists of best places to visit at this time of year. If you sign up for the hotel's Country Christmas package, you'll also get access to more than a dozen music shows.
See the national parks of New Zealand
Majestic mountains, grand glaciers, spectacular lakes and untouched forest. These are some of the things that spring to mind when we think of New Zealand. For a travel experience that's out of this world, plan a trip to NZ and tour the national parks of North and South Island. Whether you are a student, professional or a retiree, conservation volunteering can be an excellent way of giving back to the planet as you explore new lands. And this can be included in your travels. Do your bit, meet likeminded people who also care about the environment, and make Christmas memories in a different part of the world.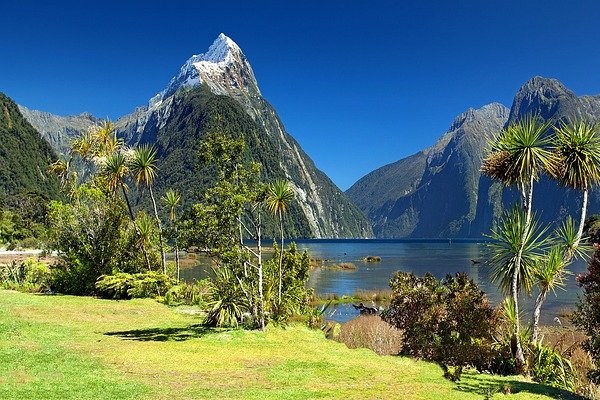 Teach English to monks in Laos
Make someone else's Christmas by giving back to the local communities in Laos. Our volunteering program for teaching monks will improve their English skills, helping them get a job in the future. You'll be in the beautiful town of Luang Prabang and you'll gain first-hand insight into Laos culture and Buddhism during your time there.
Are you looking for more than just a Christmas holiday? Find out more about our career break travel options, designed for those who want to experience new things, see new places and find their passion in life.