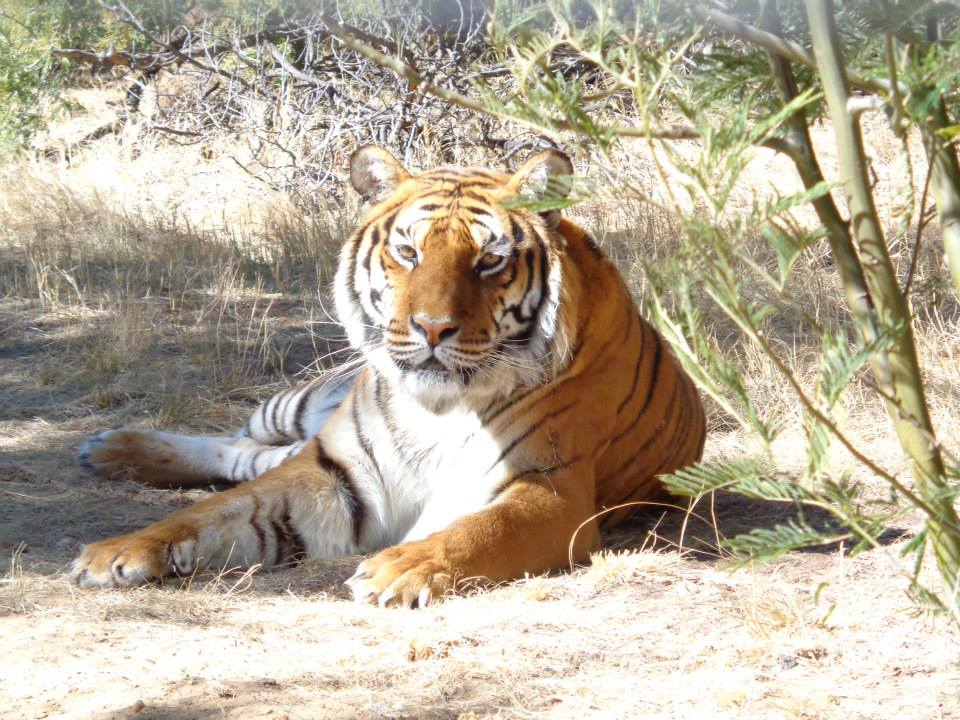 What an exciting time it's been recently at the LIONSROCK big cat sanctuary in South Africa! Following weeks of hard work and preparing enclosures, they were greeted by the arrival of 6 new tigers!
These tigers have made the long journey from an animal rescue centre in the Netherlands where they were kept in unsuitable conditions for such large cats. The centre has recently been taken over by new owners who decided the tigers would live a much happier life at LIONSROCK in South Africa. The centre in the Netherlands is improving its facilities for those tigers too weak to make the journey to LIONSROCK.
The new enclosures were purpose built for the arrival of these new tigers and contain trees to hide between and branches to play with. The final preparations were made on the morning of the arrival where the staff and volunteers waited eagerly for the tigers to arrive before sunset so they could be released that same day. Unfortunately they arrived later than planned so the release had to be rescheduled for the following day.
The big day finally arrived; the 6 new tigers were ready to be released into a brand new tiger enclosure, quite the change from the cramped boxes they had been previously housed in (approximately 250m²). The release process involves monitoring the tigers closely during their first few weeks and gradually increasing the size of their enclosure so as not to overwhelm them with all these exciting new things. These tigers have never experienced life among grass and trees so they were released one at a time into their beautiful new home at LIONSROCK where they'll spend the rest of their lives living happily together.
If you like the sound of volunteering with tigers and other big cats, check out the project page and get involved.