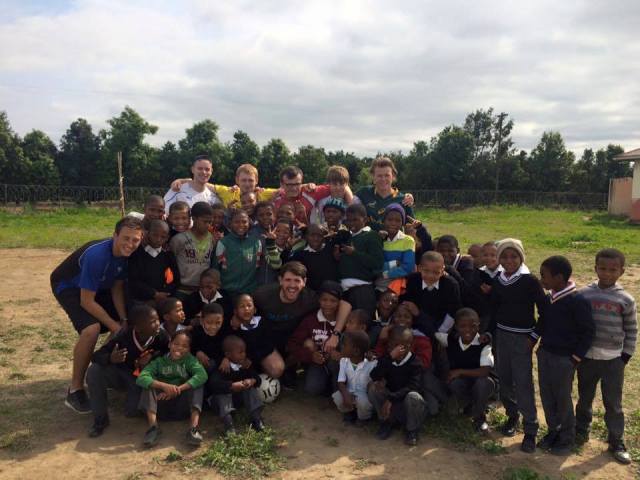 One of our brilliant past volunteers, who spent a summer in South Africa coaching sports, offered to speak to someone who was interested in the programme. We thought what he had to say was really insightful so we thought we would share it with all of you. Enjoy!
"All I am saying it will blow your mind and change your life forever.
The sort of things you will do out there: First of all you will become part of a large group of volunteers and staff which will become your family. Your accommodation is pretty basic but sweet and chilled for South Africa. The coaching out there will blow you away you will be coaching Monday-Friday and it is hard work but the most rewarding experience you will ever do. You will appreciate everything you have and will learn to treasure every moment over there. Away from the coaching you will have a great social life. In Port Elizabeth there are a few pubs and clubs but the project also set up some great nights and getaways for you.
The excursions that I went on were unreal to put it best…. bungee off the biggest bridge jump in the world, shark cage diving and safari that are just so sick. If you go for 12 weeks you can do the garden route to Cape Town so that is worth checking out there are so many breath-taking places to take in.
Going to South Africa is literally the best thing I've ever done and if I didn't have to come back home for my final year of Uni I don't think I would have ever came back."
If you are interested in getting involved in our sports coaching programme check out our website.