Olivia shares her experience of our big 5 programme in South Africa. She mentions the highlights of her time volunteering with Oyster Worldwide. A big thank you to Olivia for all her hard work on the programme and for telling us about it.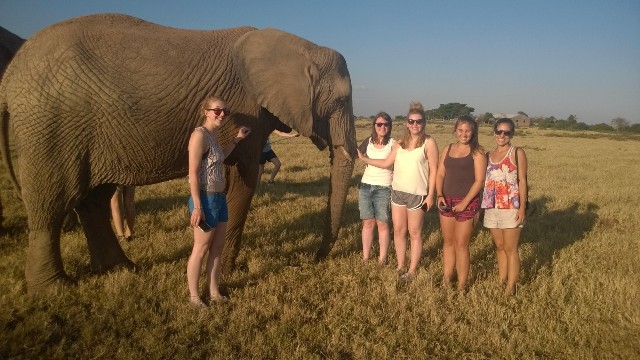 My time in Africa was the best experience of my life. I enjoyed every single minute of my time that I couldn't possibly be able to explain them all!
A typical day is waking up in the early hours to the lions roaring in the back ground and the monkeys running up and down the walls and the roof of our complex. The first morning I woke up to a monkey sitting on the doormat at the front door stealing all the fruit from the fruit bowl in the kitchen! I have never been so up close to a monkey before and not one that was stealing our food for its family waiting outside so that was a very funny and incredible moment.
Breakfast is homemade bread, sausages mushrooms and bacon, lunch is salad, pasta, rice etc and dinner is hearty meat with vegetables, rice and chips.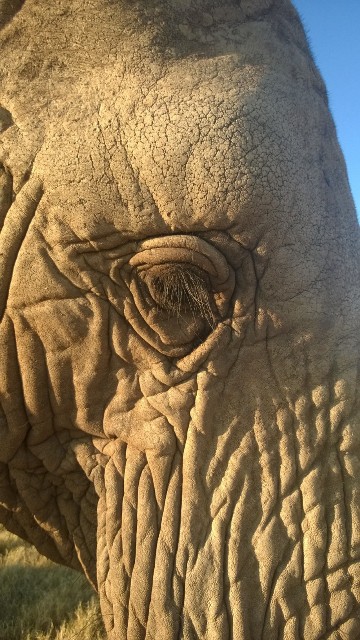 One of the best opportunities is doing a night drive where you can see the elephants playing with each other in the dark and the baby elephants pulling down the trees to get the best branches. My 2 favourite experiences of the whole trip are going to the elephant sanctuary and riding and feeding the elephants and doing the sky dive. I would truly recommend the sky dive because the views are breath taking and I am dying to go back and do another one! South Africa changed me as a person and I can't thank Oyster enough for giving me this wonderful life changing opportunity. South Africa– I will be back!
If you are keen to get involved in the programme and enjoy an experience similar to Olivia's then check out our website for more information.