As temperatures in Whistler start to rise, and the winter snow becomes more of a distant memory, many of our Oyster participants are now starting to think about heading home. For those seeking to extend their time away and stay on in Whistler however, there are many great outdoor summer activities on offer. Here are just a few of the things that summer visitors can get up to.
Whistler certainly knows how to do festivals, and as with the winter season, the summer months are full of exciting and entertaining events and competitions. The summer season officially kicks off in May with GO Fest, Whistler's Great Outdoor Festival. This is a four day outdoor extravaganza, full of events, exhibitions, concerts and competitions, forming a perfect welcome to the warmer months to come.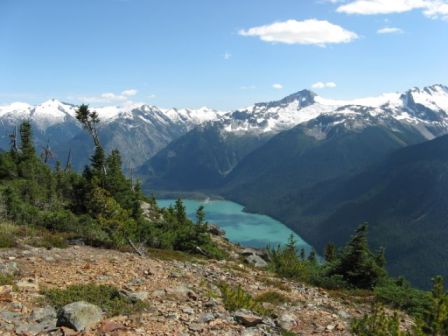 The competitions start in earnest in June with Whistler's Tough Mudder obstacle course, followed by the BC cross-country bike race in early July, and culminating in the Subaru IRONMAN Canada race at the end of July. Even if you are not quite up to participating in these gruelling challenges, the buzz created by these competitions in Whistler is contagious, and you can enjoy being a spectator and making the most of the extra entertainment put on at these times.
More festivals follow in August, with the Wanderlust Whistler Festival starting the month. This is a more relaxed celebration bringing together the world's leading yoga teachers, top musical artists, renowned speakers, skilled chefs, and exciting performers. Later in the month, mountain bike enthusiasts gather for the Crankworx Whistler Mountain Bike Festival – a week of thrilling racing, slopestyle competitions, bike demos and the chance to hit the trails yourself with like-minded bike fans.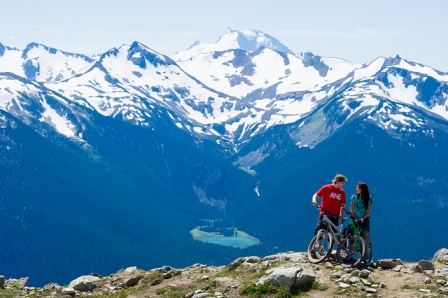 Alongside these organised festivals and competitions, many different outdoor activities are on offer to help visitors make the most of Whistler's incredible mountain environment. Choose to take an offroad buggy tour, and learn how to drive your own 4×4 adventure machine as you climb through forest and up rugged mountain roads to spectacular mountain viewpoints, looking out for bears, deer and other wildlife along the way, or sit back while you are led through the landscape by a professional driver in an open air Jeep.
Take to the waters of Whistler's lakes and rivers in a canoe tour – voted Whistler's number one thing to do by locals as well as visitors, or choose to explore the landscape on horseback. Even if none of this takes your fancy, take yourself out into the mountains and use the Peak 2 Peak 360 gondola to access over 50kms of stunning hiking, running and interpretive walking trails.
If this has given you inspiration, and got you wishing that you were spending the summer in the Canadian mountains, take a look at our summer hospitality work programmes in The Rockies, Tremblant or Jasper to start your planning for next year, or have a look at what we offer in Canada throughout the year more generally.