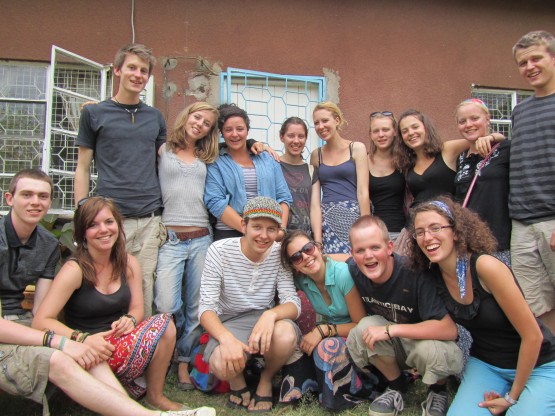 There is so much choice now for people planning a gap year. One of the big decisions people need to make is how long they should be away from home for and whether they should spend that time seeing as many different places, experiencing as many different things, and ticking as many different boxes as possible, or, whether it is best to use the time living and immersing themselves into life in a new community. This blog is about why I think longer term gap year programs are best.
At Oyster we offer both. We have a growing number of animal welfare programs that run for 1-2 weeks + that are suitable for adults of all ages and all stages of life. These can easily be done as an alternative to traditional beach holidays in later life.
At the same time we also have the more traditional, longer term gap year programs that last for 3 months or more in countries like Brazil, Canada, Chile, Nepal, and Romania  to name a few.
In an ideal world, people would travel around the world seeing lots of new sites and combine that with a program where they can live in one country and immerse themselves in a community, living life as a local whilst volunteering on a worthwhile project. Realistically, most people would find this sort of 'mega gap year' too expensive.
If it comes down to a choice, my view is that, in the long term, it is the extended stay on one program that will be of more benefit to you. I speak to people that have done all-sorts with their gap years and it is those people that have volunteered, or even got paid work, in one place for 3 months or more who have the best stories to tell.
Even if someone has travelled lots and participated in one longer term program, it is that program that will leave the strongest memories in years to come, not all of the sites that they have ticked off their list. When you live somewhere and truly immerse yourself you are not a tourist simply passing through. You get the opportunity to get under the skin of the country, learn about and experience the culture as well as make friends with local people in a way you wouldn't be able to do if you were just passing through.
Think about how a gap year can also benefit you and your CV. An employer is not necessarily going to be bowled-over by the fact that you have back-packed round Asia, stayed in youth hostels and drank lots of beer. An employer might, however, be more impressed if you can show that you have lived as a local in a small community and worked with that community, maybe as a volunteer teacher in the local school. From that experience you will be able to bring out all of the buzz words that employers look for – determination, adaptability, social skills, team work, leadership… the list is endless!
The longer you stay on a program the better, not just for you but also for the community and project that you volunteering at. Particularly when you are working on projects that involve getting to know people, for example community development or teaching projects, if new volunteers are coming and going every 2 weeks this would be disruptive and damaging to the community that you are trying to help. Longer stays are far less damaging and disruptive. The longer you stay the more good you can do.
Particularly on a traditional gap year, but also increasingly on a career break, you have the chance to do something different, something you'll never get the chance to do again. When else would you have the opportunity to spend 4 months living with a family in the Kathmandu Valley, in Chilean Patagonia or live with other volunteers for 3 months in a Tanzanian village and really make a positive difference to the lives of people that you meet and get to know?
What do you think? Comments are very welcome below!
For more information on any of our programs, visit the main website www.oysterworldwide.com or email me – [email protected]